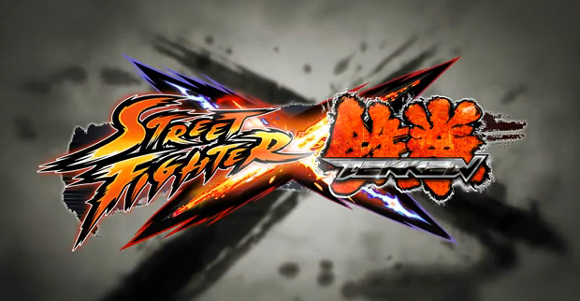 First before i get into the review i would like to let everyone know I really like Tekken games but for some reason I have not ever played a Street Fighter game fully I played a little bit here and there but not the full gaming experience. So you are getting a review from a pretty new guy to Street Fighter but also a long time Tekken fan. I love fighting games and have played many so i am looking forward to getting into this review.
So the first thing I got into was the tutorial because I didn't want to completely suck at the game and give the game an unfair review. To any new comers make sure to play the tutorial because before doing it I didn't know that you have to press nothing to block so it was very helpful. The tutorial is optional and a message will pop up at the beginning asking if you would like to do the tutorial or not. Long time Street fighter player would laugh and press no straight away while long time Tekken fans might want to try it if they are new to Street fighter.
So now that I played the tutorial and got an understanding of the gameplay the next thing I tried was the arcade mode. I love the arcade mode of fighting games like Tekken and Mortal Kombat so it was logical to try this next. It was awesome to see that you can even play the arcade mode with a friend online and partner up. I got lots of options to choose from in arcade mode to set out how I would like to play it has many difficulty levels (8 to be exact) so you if you are OK at the game but not ready for hard they have a medium hard difficulty which is a great idea to get ready for the hard mode. Other options are your usual arcade options like rounds and amount of time.
The first thing I can say is the game boasts a pretty damn good amount of fighters to choose from and when I got into the first fight I thought the graphics looked really good. One of my favourite things in the fights was the intros into the fights as well as before each round and after the fight they are awesome. Fight controls feel weird for a first time SF player but they will defiantly catch on with you after a few fights it just feels a little weird using the L1 and L2 buttons to fight with but like i said you will get used to and it will feel normal after a few fights. The gameplay is good and is your normal fighting game kind of game so anyone who likes fighting games will feel right at home with Street Fighter X Tekken.
After beating the arcade mode I tried out some of the customisable elements of the game you can customise any character you want you can change the color of their skin or their costume. You can also customise your battle profile that you will use online you can set a title and comment. You can finally change your gem units and quick combos so there is also a nice bit of customisation on the game as well.
The next feature i tried out was the challenge mode this is were you can find the missions as well as trials and tutorial's as well. I tried out mission mode and there is 20 "Missions" it is pretty much beat the player with certain conditions and as you progress it gets harder and harder. I then finally got into the online mode which was very well done it played very smooth and I had some really good fights on there it is defiantly worth trying online and getting your rank up to be the king of Street Fighter X Tekken.
The Final Verdict
Street Fighter X Tekken is a very good fighting game. It has good gameplay, large roster, awesome soundtrack, cool arena background designs and detailed/nice looking graphics combine that with some single player modes like the arcade mode and challenge mode, customisable features and online fighting makes this game very good and I must say has made me a fan of the Street Fighter series. So if you can go buy a copy of Street Fighter X Tekken today or miss out on a great fighting game. All I can say now is BRING ON TEKKEN X STREET FIGHTER!!!
+Good Graphics
+Good Gameplay
-A Story mode would have been nice
Final Score
8.5/10